Although our contributing staff consists of 40+ media professionals, here's a little more about our starting lineup here at Central Florida Media Group.  If you have a chance to stop by the office, based in sunny Winter Haven, Florida, then you'll shake hands with at least one of these members of the CFMG team:
FOUNDER, Nelson Kirkland
The company's founder, Nelson Kirkland, is no stranger to Central Florida or publishing. Nelson started Central Florida Media Group in March of 2010 after having spent 24 years with the New York Times Regional Media Group. Nelson was considered in the NYT Co. Top 100 talent. He is the former publisher of the Winter Haven News Chief and the former director of advertising for The Ledger (Lakeland, Florida). Nelson received his BA in Journalism from the University of Central Florida in 1985. He is a sixth-generation Floridian. For Nelson, social responsibility is what it's all about. He has served as chairman of the board for the Red Cross of Polk and Highlands counties, as well as the past president of the Greater Winter Haven Chamber of Commerce. He has also served on the Executive Board of Directors for Polk Vision and Board of Directors for the Auburndale Chamber of Commerce and currently serves on the board of directors for the area's Farm Bureau. Kirkland was also the Chairman of Leadership Polk Class Four, having graduated through the program as a member of Leadership Polk Class One. Nelson is a past recipient of the Winter Haven Chamber of Commerce Foundation's Distinguished Leadership Alumni Award and is a ten-time recipient of the New York Times Chairman's Award. He has served on numerous other community and professional associations, including the Newspaper Association of America and Florida Press Association.
CLIENT CONTENT EDITOR, Jessica Wilcox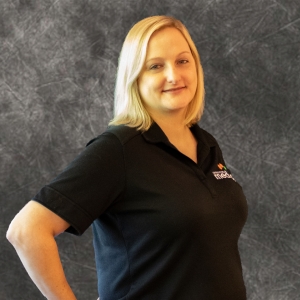 Jessica has more than 20 years of experience working with writers to produce clean and concise copy. She spent 15 years at The Ledger before joining a Fortune 500 company as a marketing copywriter and editor. Jessica brings her expertise to Central Florida Media Group in her role as client content editor, where she plans and manages content marketing material for clients. When she's not at work, she enjoys spending time with family and dog.
WEB DEVELOPMENT, John Magee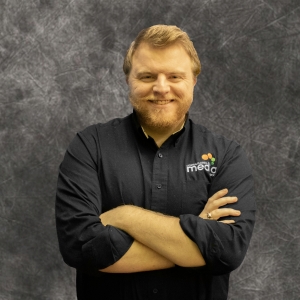 John is an exceptionally talented graphic designer, photographer, video editor, and website developer. John studied broadcasting and journalism at Florida Southern College where he first became an intern at Central Florida Media Group. John helps clients design, build and maintain their websites as well as taking photos for our publications.