Virtual Health Expo Season
Central Florida Health Expo is now in its 8th successful year of bringing Health Care Companies and Health Services together with the community. Due to the concern for public health and safety- We are going virtual!  We are a trusted resource to the customers we serve and are evolving to serve and connect during this time. 
Virtual Events February and March, 2021
February – Starting Wednesday, January 27th live until February 23rd
March – Wednesday, Starting Wednesday, February 24th live until March 30th
If you would like more information about upcoming events drop us a line at info@centralfloridamediagroup.com
and we'll add you to our e-mail notification lists.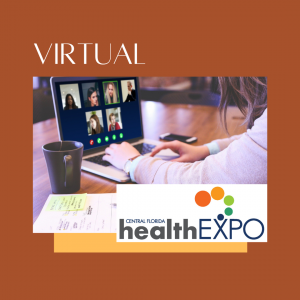 Exhibitor Booth Reservation